A Legendary Team Of Master Builders
Avalaire's award-winning builders were carefully chosen for their outstanding reputations for crafting luxury estate properties. They are known for their creativity, craftsmanship and providing a rewarding customer experience.

In 2007, David Schenck established Monterey Bay–Raleigh, LLC and became an independently owned and operated franchise of Arthur Rutenberg Homes. Since 1984, David has earned a stellar reputation for building custom homes that exceed client expectations throughout North Carolina. Joined by longtime associate and Building Company President Larry Barnes, they bring a wealth of knowledge and experience allowing them to provide an unparalleled building experience to those looking to build their dream home.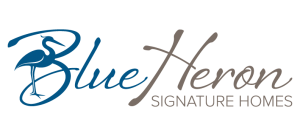 Blue Heron Signature Homes was founded by Paul Stern and Jason Mathena, whose lifelong passion for homebuilding is a product of growing up in each of their father's custom home building businesses. As second-generation builders, with experience beyond their years, home building isn't just a job- it's their life!

Bost Custom Homes is North Carolina's award-winning, premier luxury design-build company. Our showcase quality homes and estates are one of a kind, designed to meet the unique characteristics of your building site and maximize the beauty of your property.

For over 35  years, Phil Miller Construction has created unique homes appealing to the needs and tastes of the Triangle's more discriminating homebuyers. The company's commitment to building splendid homes with steadfast attention to quality and detail has contributed to its position as a premier home-building company in North Carolina and to its honor as a consistent award winner in the prestigious Wake County Parade of Homes for numerous years, including multiple Gold Wins.

Robuck Design Build is an award winning luxury, custom homebuilder that uses their wealth of experience to deliver an exceptional value to those who seek an investment that will reflect their family's lifestyle.

Experience a refined approach to truly custom home building with our friendly team that is devoted to surpassing your family's dreams. This is the Rufty Homes way, and you're assured of a gracious home building experience defined by distinctive beauty, timeless value and pure joy.