New luxury housing community proposed for north Raleigh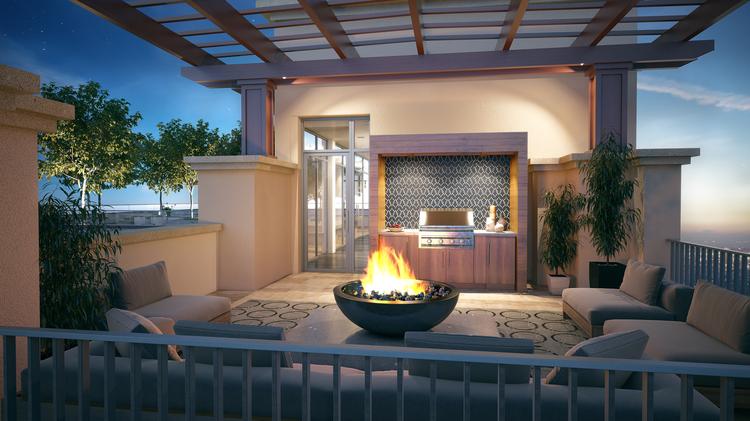 Photo Courtesy Al Ross Luxury Homes
Raleigh real estate investor Mark MacDonald is proposing a plan for something the Triangle home building market hasn't seen for some time: A large-lot community for custom, million-dollar homes.
MacDonald, a former managing director of investments for Stratford Land Fund, is working through the final site details with Wake County planners for a project he's calling Avalaire, a 160-acre housing community off Durant Road in north Raleigh.
Avalaire is slated to have a total 90 wooded home lots when completed, each averaging more than one acre. "The custom builders (of high-end homes) are having a hard time finding lots because there's not much left out there. Most of them are on the other side of the lake," MacDonald says, referring to Falls Lake in northern Wake County where commutes can be 30 minutes or more into downtown Raleigh or Research Triangle Park.
The draw, he says, for discerning high-end buyers is Avalaire's location and its large lot sizes. Because it will connect into the neighboring Faircroft community, it won't be gated. It also won't have a big neighborhood amenity center, he says, because most of its buyers will likely build their own pool and fitness gym.
The heavily-wooded property has been owned by members of the Parker family for generations. "The family forever has said it's not for sale, but then one day our phone rang," MacDonald says.
He would not disclose yet how much his development firm, Arcadia Real Estate Advisors of Raleigh, is paying for the property, but he says the average finished lot price at Avalaire will be around $334,000.
Considering that on average the finished lot price for a new home accounts for about 20 percent of the sales price, average home values at Avalaire will likely be more than $1 million.
Avalaire's property will be built in two phases on both the north and south side of Durant Road, near the intersection with Honeycutt Road. The first finished lots for builders and buyers at Avalaire should be ready by May 2016, says MacDonald.
Because it's outside the Raleigh city limits, each lot will have to have its own septic system, and the whole community will be tied into a well water system that will be managed by Aqua NC, a subsidiary of Aqua America (NYSE: WTR).
Plans for Avalaire were also filed three months after another high-end project of a similar size also filed plans with the Wake County planning department.
The owners of a 151-acre site on Camp Kanata Road have proposed plans to build there a new high-end residential community with 123 home lots and 38 acres of open space. A subsidiary of GreenHawk Corp., a land development company based in Raleigh, had purchased the property in October for $4.7 million.
https://www.avalaire.com/wp-content/uploads/2015/08/outdoor-grilling-300750xx4267-2400-131-0.jpg
421
750
Kathy Catullo
https://www.avalaire.com/wp-content/uploads/2015/08/Copper-Avalaire-Logo-H.png
Kathy Catullo
2015-08-05 09:11:19
2020-07-02 11:05:02
New luxury housing community proposed for north Raleigh